Meet the Certified Dog Trainer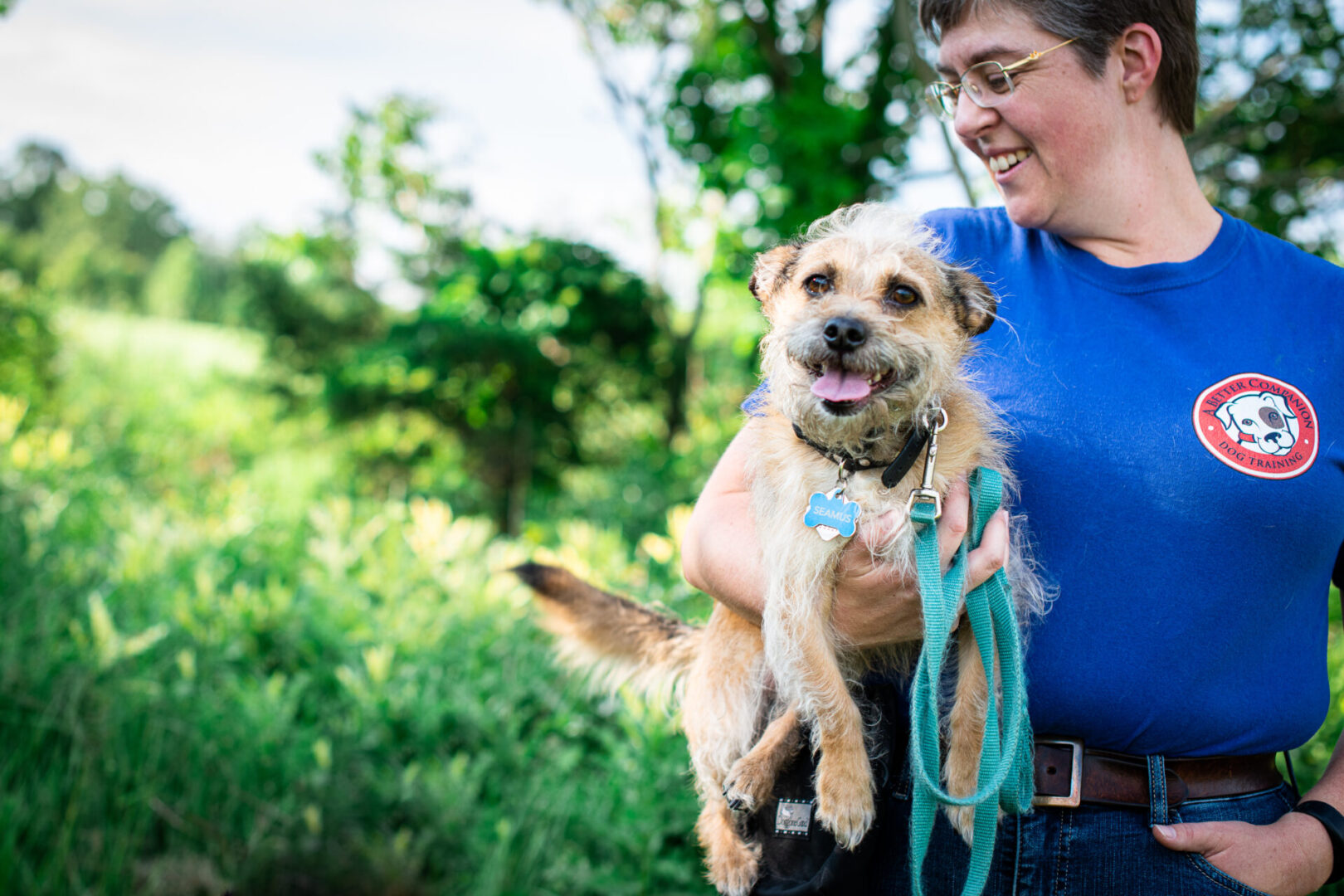 I have always loved dogs and began working with them shortly out of high school as a grooming assistant and kennel attendant at a boarding and training facility. However, working with them was not enough, I needed to know more - I wanted to help them and their families. So I went to dog training school and in July of 1996 I graduated from the National K-9 School for Dog Trainers as a Certified Professional Trainer. I have been training professionally ever since.
I have worked with area vets, groomers, and rescue groups, done therapy work with the Delta Society (now Pet Partners), provided demos for Cub Scout and Boy Scout groups, helped with merit badge counseling, participated in AKC obedience and rally competitions, taught fun agility and trained several service dogs.
Every aspect of dogs is fascinating: training, diet, nutrition, behavior, and structure. I am a knowledge addict - you can never know it all or even know enough to stop learning. Therefore, through continued reading, participation in professional associations (the National K-9 Dog Trainers Association, the International Association of Canine Professionals, and the Train the Trainer [T3] alumni), email groups, select Facebook groups, seminars and other continuing education opportunities such as the Volhard Healthy Dog Conference and the IACP Conference, I am continually expanding my knowledge base, training methods and available tools.
I know firsthand what an impact nutrition, reasonable vaccination protocols, essential oils, chiropractic, homeopathy and acupuncture have on increasing our dogs' quality of life and lifespan, as well as decreasing vet bills. I have extensive experience that they also dramatically affect a dog's behavior and train-ability! Dogs on good food and complementary protocols simply are better and easier to work and live with. Poor food equals poor brain function and abysmal retention.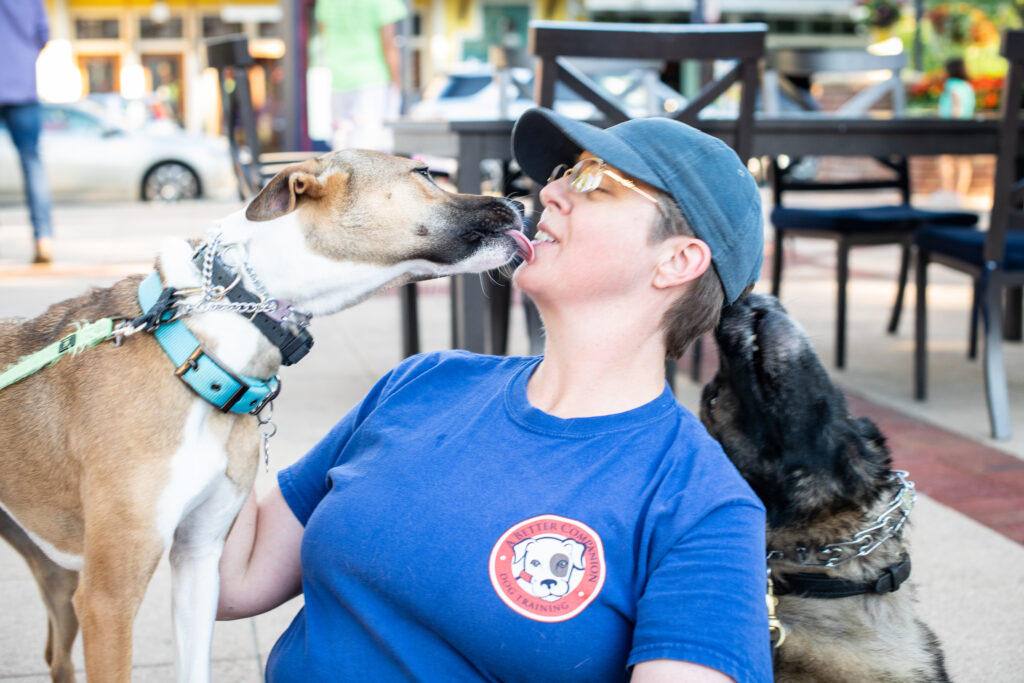 I believe dogs need balance in their lives:
A balance of structure to freedom
A balance of yes and no
Nurture and guidance
Work and free time
Exercise/excitement and calm/quiet time
Praise for learning and accomplishment vs. reasonable consequences for refusing known commands or inappropriate behavior.
Each dog is an individual and each family is unique. I love discovering your goals, desires and needs in order to customize training for your family so that you can succeed. I work with all sizes, ages and types of dogs, with all kinds of behavior and physical issues.
My goal is to help you reach your goals - together we can help you have your best dog possible!
I want to explain simply, coach effectively and inspire your success.
In my off time I love listening to my daughter's stories and looking at her art, working or playing with my dogs, reading (massive amounts of reading), learning, hiking, eating ice cream and chocolate and playing computer games (Skyrim is still my favorite especially since I have discoverd MODs, although Horizon Zero Dawn is really up there).  I also collect sand and postcards, having been blessed with many additions from clients and friends in their travels.